Alumni
If you would like to be included as an SMCC Alumni please send your details to us at;alumni@smcc.devon.sch.uk
Alumni refers to a group of men and woman graduates/former students. Alumna is used to refer to a woman graduate or former student. Alumnus is used to refer to a male graduate or former student. Alum is considered as an acceptable gender neutral version.
Rachel Beckett (nee Lewis)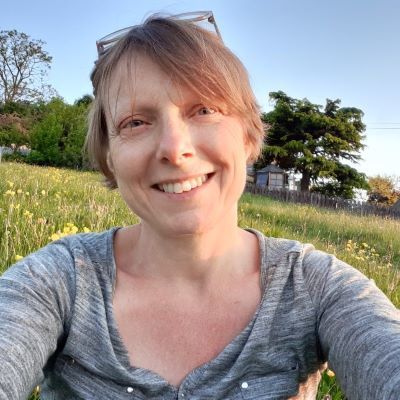 I was Rachel Lewis then
Took O Levels at South Molton School and Community College in 1982-3 (a little boast – I think my nine As and one B may have been the top grades that year)
Took 4 A levels at East Devon College
Read for a BA at St John's College Cambridge
Worked in publishing
Took an MA in Printmaking and Illustration at Buckinghamshire New University
Took a PGCE at University of Bristol (Secondary Mathematics)
Later career has involved writing academic research summaries, editing maths textbooks and illustration projects
My sister Joanna Henwood and my brother Edward Lewis also attended the school.

Jak Furlong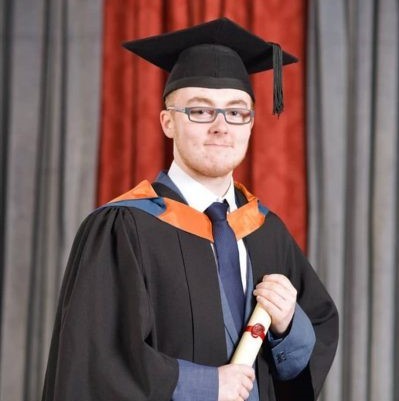 I graduated South Molton Community College back in 2013, I left with a set of GCSE'S I never thought I would achieve. I left SMCC with a clear direction of where I was going and who I was going to be, but now 23, my life has taken a completely different direction. After leaving I went onto graduating from Petroc Level 3 Public Services with a Merit and then to University where I graduated Public Services and Outdoor Education whilst recovering from a sporting accident resulting in a broken leg.
Since leaving school, and having a career change due to the sporting accident, I have focused on writing and performing music. It was always a passion of mine, yet something I never followed. I have experienced some amazing things, and travelled to many places to play live, but with that said studying at school and focusing on getting my qualifications and going onto graduate at University has given me some amazing experiences I will cherish for the rest of my life, not to mention the friends I have met.
Now 7 years on from leaving school, I am in a completely different place to where I thought I'd be, I thought I'd be in the Army, as a Police officer training to become an official Officer within the Service, but now I am on a completely different path, performing and writing music live all over the place, and enjoying every second of what I do.
Elsbeth Beard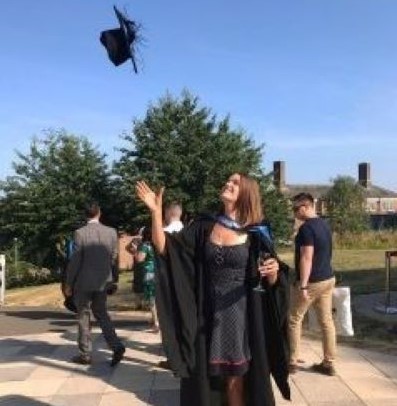 "Having left SMCC in 2014, I went on to study the International Baccalaureate at Exeter College. I have been working at the school since March 2018 as Clerk to Governors. I am very lucky to be able to give back to such a wonderful community. I have just completed my BA in English Literary Studies at the University of Exeter. In September 2019 I will continue onto my MA of the same subject. I enjoy travel, believing in the importance of experiencing a diverse variety of cultures and languages. In 2014 I became one of the many SMCC students to visit Uganda in conjunction with AMIGOS. I have also been interrailing, travelled to the Philippines, and visited Jordan this summer. This was a real highlight for me, as I have always wanted to visit the Lost City of Petra."
Ellie Sauerzapf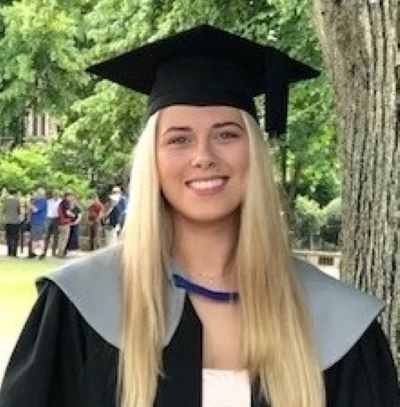 After completing my GCSE's at SMCC in 2014, I continued my education at Petroc College, studying A Levels in Chemistry, Biology and Psychology, with an AS level in History. During these two years at college, I also took on the role of a STEM ambassador to promote the study of the sciences, to young people, particularly encouraging women to join these male dominated areas. Following my A-Levels, I studied Forensic Science at the University of Kent for three years. After successfully achieving a First Class Honours in my degree, I will be returning to University of Kent this September to study a Masters in Forensic Osteology and Field Recovery Methods. In the future, I hope to travel to see more of the world and gain valuable life experience in different cultures before entering full time employment in a career aiding the Police force in forensic evidence laboratories.
Ruby Petch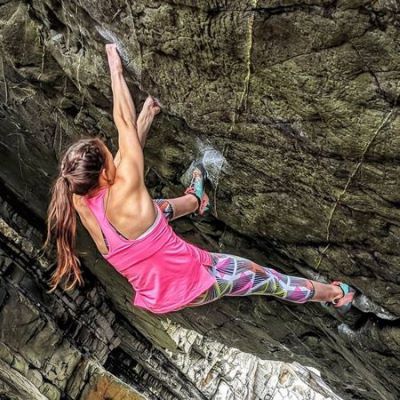 I am a climber based in North Devon, currently studying at college in North Devon.
I have been climbing from a young age, introduced to the sport by my Dad. Although I properly began climbing at about the age of 9. I joined the local climbing walls youth club and then progressed through the various squads they had at the time. From about the age of 12 I competed in various competitions in both lead and bouldering held nationally. Competing provided me with a goal to work towards which I found helped me to become a better climber. I really enjoyed competing and achieved some good results such as a podium position in my last year of girls group A at the National Youth Climbing series final held in Edinburgh (April 2018).
Over the past year as I have stopped competing as much and have been climbing outside more. I have been really enjoying bouldering on the coast locally and exploring the Exmoor coast in particular, Putting up a few of my own first accents. I have been on various Bouldering trips abroad including a week in Fontainebleau in France and a trip to Albarracin in Spain earlier on in the year and already have several trips lined up for the rest of the year, including another trip to Albarricin.
see more at https://www.horizonsocks.co.uk/staff-member/ruby-petch/