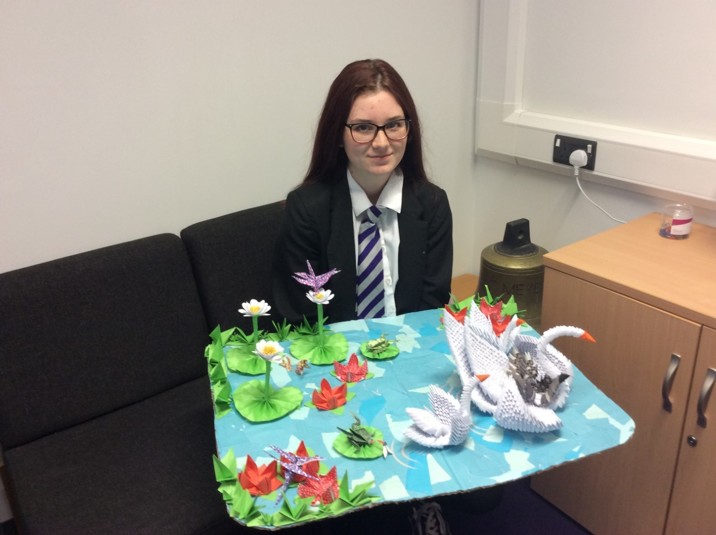 21 May 2021
This absolutely stunning origami final piece made by Chloe H epitomizes hard work, vision, determination, dedication, and patience!
The whole piece has been made using her amazing origami skills. The large swan has been made up of 1280 small individually made origami triangles which have been slotted together without glue. The three smaller swans consist of 960 triangles.
It took Chloe approximately 240 hours to makes! The photographs simply do not do this justice, but thankfully she has very kindly donated her artwork to the school so that it can be shown off to its full potential!
We are already looking at a secure display cabinet in which to show off this spectacular artwork. We are so proud of you Chloe and thank you for producing something so wonderful, meaningful, and lasting.
Mrs Southworth.