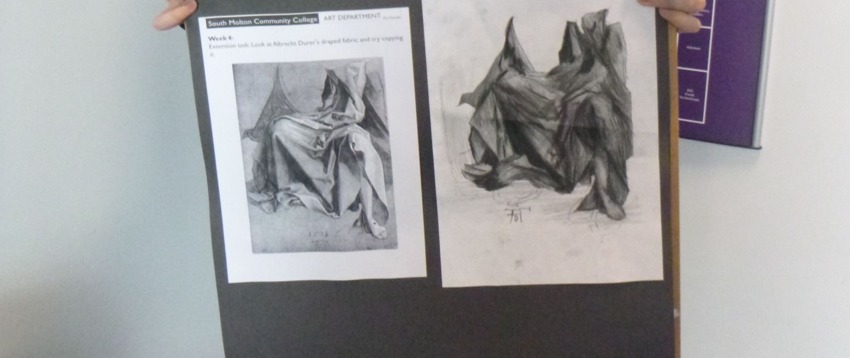 14 Jul 2021
This week our artwork of the week is by Jess in year 7.
Jess has been doing a drawing project, focussing on a variety of drawing skills and techniques. We have been studying Albrecht Durer's draped fabric and Jess made this excellent copy in soft pencil.
Well done Jess, we are all really proud of you. Mrs Noseda.