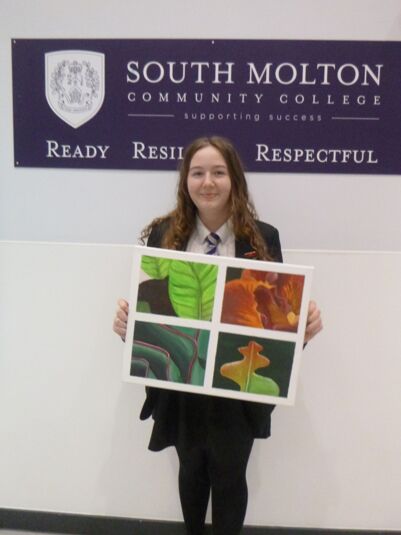 25 Apr 2022
Niala, year 11, is no stranger to "Artwork of the week", and this fantastic canvas painting is particularly deserving!
Niala studied colour and forms in nature to produce this beautiful acrylic piece which will form part of her GCSE art coursework. I think Niala has really excelled herself here!
Well done Niala, we are all proud of you.
Mrs Noseda