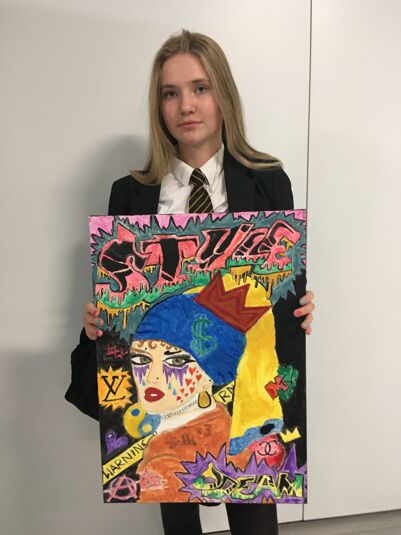 26 Sep 2022
This week it was too difficult to decide between these incredible pieces of art, so we have two for the price of one!
Rosie (year 8) produced a fantastic "Graffiti Mona Lisa" painting in her extended art summer work and definitely deserves to be seen and admired.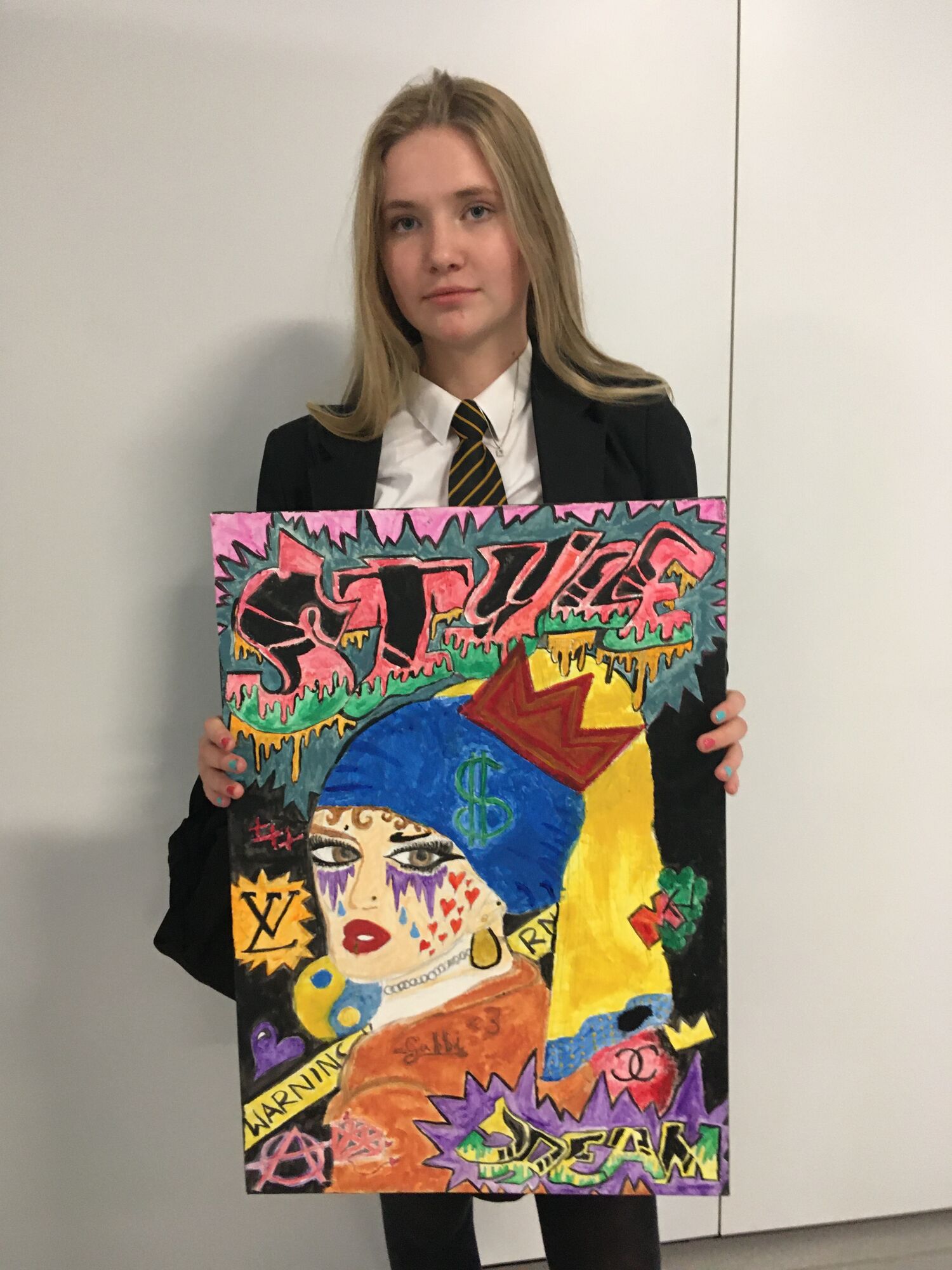 Anoushka (year 11) created these phenomenal drawings as part of her mock exam research. (below)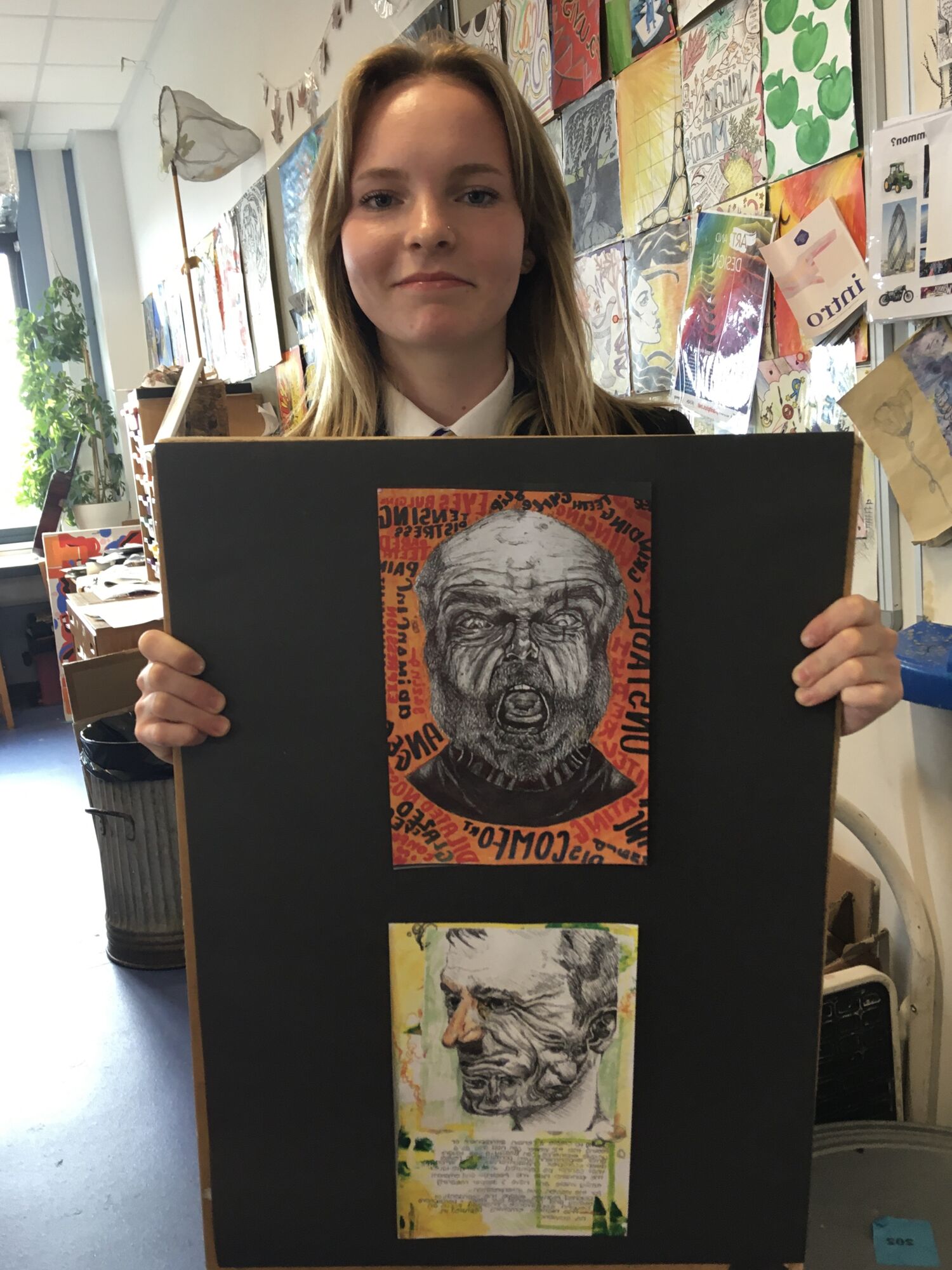 Well done , we are extremely proud of your artistic ability.