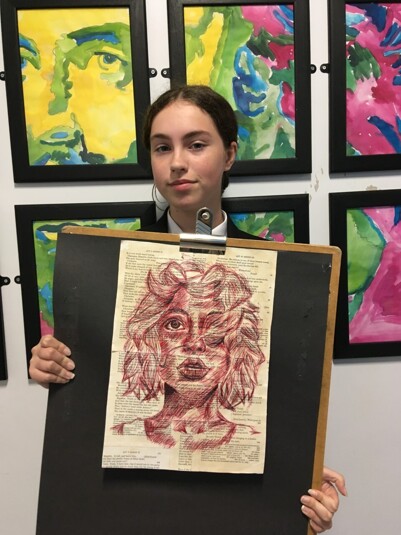 7 Oct 2022
This week, Kerry's imaginative pen/collage portrait is artwork of the week.
Kerry is inspired by books and is a prolific reader; her work is often inspired by stories and images from her incredible imagination.
This portrait is beautifully drawn and really showcases Kerry's considerable talent.
Well done.
Mrs Noseda