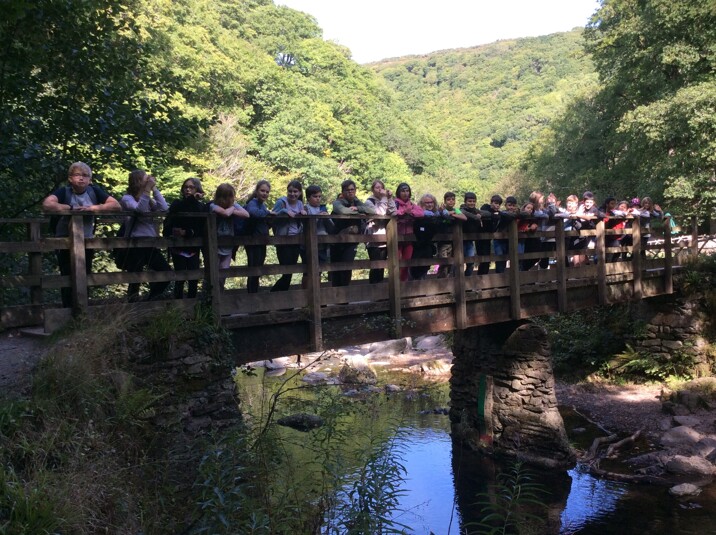 14 Oct 2022
Over recent weeks all students in Year 7 have had the opportunity to visit Exmoor to conduct Geography fieldwork. As part of the Year 7 Geography curriculum we study River Landscapes and National Parks so to visit the River Lyn area of Exmoor is very valuable. The students followed the River Lyn from source to mouth including taking measurements of the velocity, angle, load and profile of the river. This is not only a great geographical learning experience but also provides the opportunity to work as a team in an unfamiliar environment.
The students all acquitted themselves well and even those who ended up with wet feet kept a smile on their faces. In the next few weeks we will be using the data and observations we made to produce some presentation and analysis in class.
Thank you to all the students and staff that made the trips possible.