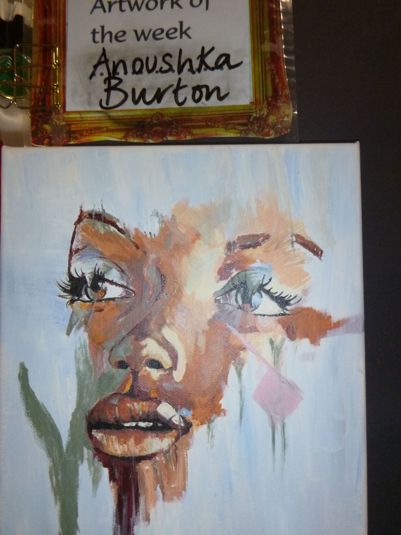 19 Jan 2022
Our "Artwork of the week" this week is by Anoushka in Year 10.
Sadly, we were unable to photograph her with her work, but we wanted to share her beautiful canvas anyway.
Anoushka is an exceptionally talented student who produced this stunning portrait in acrylic paint as part of her inspiration project.
I am so impressed with the quality and finish of this piece; it's hard to believe that Anoushka has only just completed her first unit of coursework as part of GCSE Art.
Well done, Anoushka, we are immensely proud of you.
K Noseda