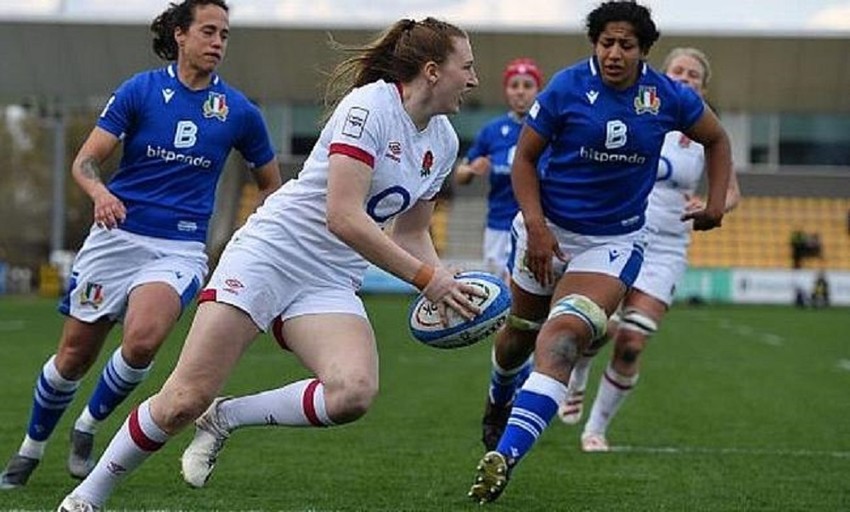 5 Apr 2022
England's Red Roses took on Italy in their second match of the Women's Six Nations last weekend. They won in emphatic style, scoring 12 tries to beat Italy 74-0. One of those try scorers was past SMCC student Emma Sing, scoring her first Test try while winning her second full cap.
This is a fantastic achievement from one of our alumni; demonstrating that hard-work, determination and effort can reap huge rewards.
Well done to Emma and all the team on such a resounding win.
https://www.bbc.co.uk/sport/rugby-union/60975212