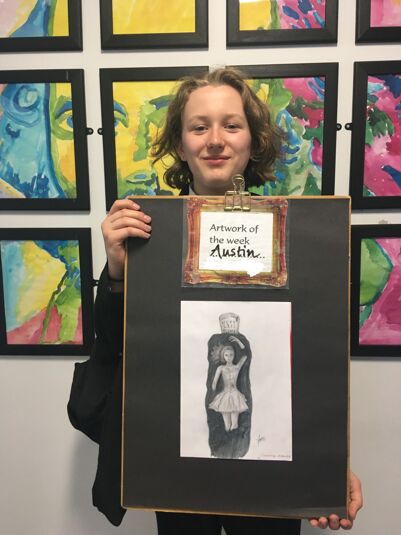 21 Jul 2022
This week our "Artwork of the week" is by Austin, year 9.
Austin draws for pleasure and had seen this image of his favourite character from "Vampire Diaries" and decided to re-create it in pencil.
Austin's drawing skills are hugely impressive; he has definitely mastered the art of using blending tools !
Well done Austin, a fantastic achievement.
Mrs Noseda