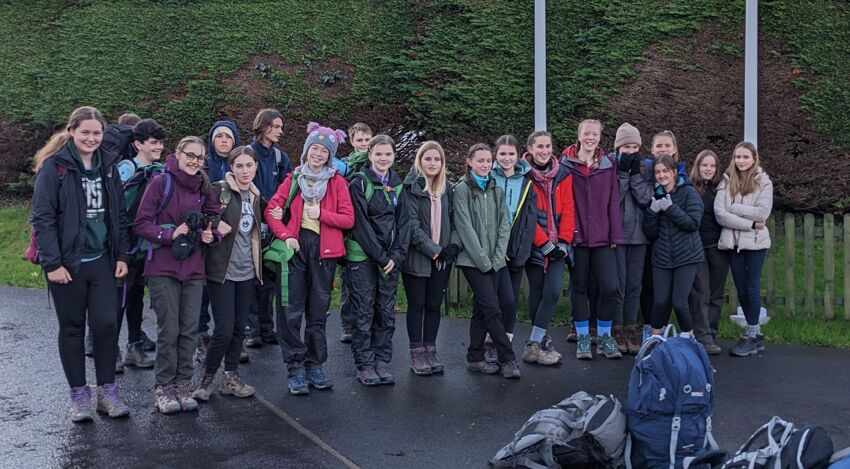 3 Nov 2022
Well done to twenty of our Year 10 students on completing their Duke of Edinburgh practice walk on a very blustery day & despite weather warnings.
They also managed to practice some camp craft - tents & cookers.
Well done to all of them - we are very impressed with their attitude & excellent behaviour.
Mrs Campbell